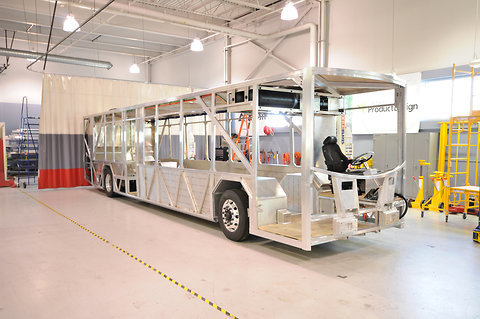 Morphogenesis, from the Greek words morphê, for shape and genesis, for creation, refers to imitating evolution in developing designs.
"During the design process using morphogenesis, coliseums may vaguely resemble rib cages; chairs can look like vines growing up a tree; and motorcycle frames can resemble the shape and strength of a snake's jaw," Altair Engineering says in its prospectus.
See on wheels.blogs.nytimes.com
Morfogénesis, del griego morphê , que significa forma y génesis, respecto a creación, se refiere a la imitación de la evolución en el desarrollo de diseños.
"Durante el proceso de diseño mediante la morfogénesis, coliseos vagamente pueden parecerse a los costillares, las sillas pueden parecer viñas creciendo un árbol, y los marcos de las motocicletas puede asemejarse a la forma y la fuerza de la mandíbula de una serpiente", Altair Engineering dice en su folleto informativo.